The Burnhams in Kiwiland 2001-2002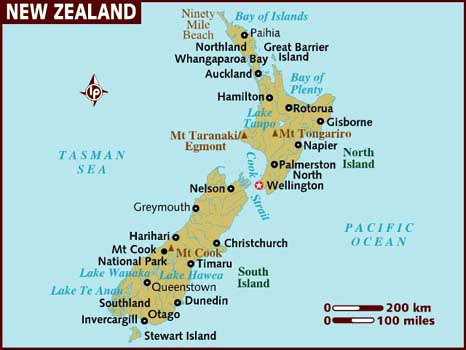 | | |
| --- | --- |
| Silver Fern, a national emblem | Sheep near Milford Sound |
New Zealand has a well earned reputation as one of the world's best hiking destinations. It is true. Being outdoor people, we managed to "tramp", as they say in New Zealand, for more half of the days we spent in the country. We loaded our backpacks and set off on Halloween, 2001. After three weeks in the South Pacific, visiting the Cook Island and Fiji, we arrived in Auckland on November 23, 2001. We had a little over three months in New Zealand during which we drove over 7,600 Km from the tip of the North Island to the most southerly point on the South Island. We stayed in backpacker hostels and tramped many of the great hiking trails. We managed to fit a lot of activities into our months in New Zealand, but there wasn't time for everything on our list. We will have to return another year to explore more of this friendly and fascinating country.
The emails Jeanne sent home from the various Internet cafes describing their experiences in New Zealand have been included on this website. There are seven Episodes for the trip and a selection of photos for each.
If you are thinking of visiting New Zealand in the near future, we have a few suggestions:
Click Tips for Travellers to see our hints!