Central America 2005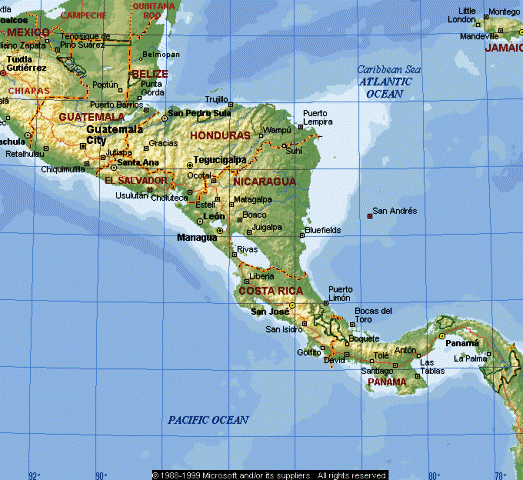 Our trip to South America in the winter of 2003-2004 whetted our appetite for the Latin American experience. With a trip to Spain in the fall of 2004 under our belts we were set to improve our Spanish by travelling through seven Central American countries, starting in Guatemala on January 20, 2005 and ending in Panama City on April 20, 2005.
The emails Jeanne sent home from the various Internet cafes describing their experiences in Central America have been included on this website with a selection of photos for each episode.

Wildlife of Central America
Return to Travels
Return to Introduction